Happy Friday!
I'm sure we're all excited for the weekend.  I know I am.  Although we don't have much planned I'm just looking forward to relaxing with the fam 🙂  Hopefully indoors where it's nice and cool since we'll be up in the 100's again!  How many days until fall?
We actually had a pretty mellow week which was nice for a change.  Since I'm not teaching 6:00am at the Studio anymore I was able to get a few more days of sleeping in past 5:00 am.  I also had some more time at home in the mornings which allowed me to get some cleaning and organizing done.  Always feels good!
Today I'm sharing a few favorites per usual on a Friday and joining Heather to do so.  I think it's fun to see what other people are enjoying lately.  So I always make sure to spend some time checking out the posts from fellow bloggers who also link up for the party.  Make sure you keep reading this post in particular as I'm sharing a SUPER yummy, easy to make and in season fruit crisp.
You won't want to miss it 🙂
Favorite Quote – Sometimes it's nice to have a reminder to just be happy 🙂
Favorite Early Fall – Like I said, I'm ready for fall!  This gorgeous fall wreath makes me with it would arrive sooner.  We have a black door too and I love the contrast in colors 🙂
Favorite Read – I'm often asked what MTHF is and how it could have affected my fertility.  I'm not very scientific and to be honest, while I read a ton about it, explaining it is somewhat difficult.  there are some great resources out there but this post from Nicole is by far the best explanation of what it is, how it can affect your health and most specifically your fertility!
Favorite DIY – My little kitchen helper isn't quite tall enough to reach the counter. So for now he kneels on a stool which isn't really that safe or comfortable.  So this DIY stool looks like something The Hubby could whip up 🙂
Favorite Need to Make – I love me some dill pickles and Claussen has always been my favorite!
Favorite Backyard – We hope to eventually have a fire pit in our backyard and I'd love to have this sign posted by 🙂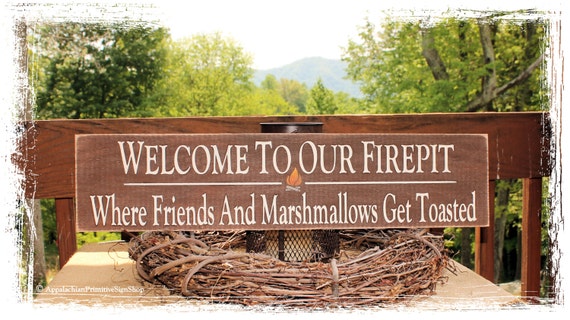 Favorite Summertime Treat – Okay as promised here's that peach blackberry crisp I mentioned above!
It's seriously so good and so easy!
Paleo Peach Blackberry Crisp
Ingredients
Filling
4 - 5 small peaches
1 pint blackberries
juice from one lemon
2 tbsp. arrowroot powder
Topping
1/2 cup chopped pecans
1/2 cup chopped walnuts
1/2 cup flaked, unsweetened coconut
1/4 cup coconut sugar
1/4 tsp. sea salt
1/4 cup grass-fed melted butter or coconut oil
Instructions
Preheat oven to 350 degrees

For the Filling

Peel and remove pits from peaches.
Chop into bite size pieces then place into a medium bowl with blackberries.
Add in lemon juice and stir.
Sprinkle Arrowroot powder over and gently stir until combined.
Pour into a 8x8 baking dish.

For the Topping

Place all ingredients except butter into a mixing bowl and stir.
Sprinkle evenly over the peach and blackberry mixture.
Pour melted butter over the topping then bake for 40-45 minutes or until bubbling and lightly toasted. Allow to cool slightly then serve with ice cream and enjoy!
http://myhealthyhappyhome.com/2015/07/31/friday-favorites-a-paleo-summer-recipe/
You should definitely make it this weekend 😉  Have a good one friends!
QUESTIONS –
Have you made any summer desserts lately? 
Any favorite's you'd like to share?  
Have you heard of MTHFR before?  If so, would it be something you would test for if you were trying to conceive?