So did you guys know yesterday was April Fools day?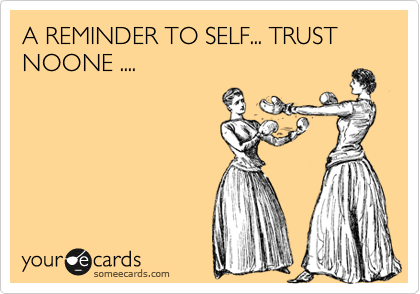 I didn't until I logged on to Amazon to order some books and it was all retro.  I finally figured it out when I saw a post about what was going on.  Oh yeah, April Fools!  I obviously don't get that into it.  You know who does though?  The owner of The Studio.  Evidently in the past she actually put someones house on the market!  Crazy!  She also had a guy dress in 80's gear take another instructors Zumba class then proceed to strip down to basically his underwear!  I'm sure they died!
Anyway, when I was at The Studio to teach my 9:15 class, a member came in to decorate the front with a bunch of pink stuff because The owner HATES pink.  She was getting revenge after waking up to her house covered in meat. Like real meat!  She's a vegan so was obviously not too thrilled.
While there someone else mentioned how last year she pranked her class by having some guy come take the class but during he was eating a bunch of food and drinking soda.  She told me I better be ready because I was for sure going to get pranked.  I thought, there's no way.
Fast forward to 12:00 a guy comes to take the class and immediately tells me he's diabetic and the doctor instructed him to eat to keep his blood sugar up.  I said okay feel free to step aside whenever you need to.  This was a cardio kickboxing class so we were moving around quite a bit.  I noticed right away he was stepping to the back grabbing little bites of food.  I figured he was just trying to keep his blood sugar up.  Then he left and came back with a cooler.  Filled with soda, snacks like popcorn, Reese's candy bars, Cheetos and M&M's.  I wasn't paying much attention as I was teaching but thought it was strange he needed to eat SOOO much.  The icing on the cupcake was when a pizza delivery guy walks in and yells out, "Steven!"  He grabs the pizza then proceeds to eat it while we are going push ups.  At this point I totally knew what was going on but the poor other women in the class did not.  Their faces were priceless!   It would have been even better if I hadn't had just heard she had done something similar the year before.  I of course thanked her for her prank and her response, "Welcome to the Family."
Love teaching at The Studio!
I can't wait to hear what other pranks she pulled on people!
Anyway, after a busy morning teaching 6:00 am spin, 9:15 cardio and weights, 12:00 cardio kickboxing we came home and chilled out dyeing Easter Eggs!  Stay tuned for a little more on our adventures tomorrow 🙂
For now I'll get right into today's Bloggiversary giveaway!
You all know I have an endless love affair with coconut butter.  I use it to cook with, in my coffee, stuffed in dates, or by the spoonful!
One of our favorite nut butter recipes I make is this Creamy Coconut Cashew Butter.
We all go to town on it but I have to admit, sometimes I just don't have the time to make it.  So when I heard about Essentially Coconut and their Creamy Cashew Coconut Butter I knew we'd love it!
Made with just Coconut and Cashews it's naturally sweet and perfectly creamy.
It just so happens they also have a few other amazing flavors that they graciously sent me to try out.
Original Coconut Butter which as I mentioned is the key to my heart 🙂
Honey Pecan Coconut Butter made from Organic coconut, pecans, honey.  Not too sweet but just right.
and Sweet Almond Coconut Butter Organic coconut, roasted almonds, honey.  The Love Nugget's Favorite 🙂
While we've been enjoying all of Essentially Coconut's coconut butters, our favorite snack lately has been fresh organic strawberries topped with the coconut cashew, shredded unsweetened coconut and hemp seeds.
So good!
If you're interested in trying you're in luck!  I'm giving away a mini sampler pack to one lucky reader!
Disclaimer – Essentially Coconut provided me with one sampler pack in exchange for this review.  All opinions are my own.