Good morning and happy Friday!
This weekend we are all going our separate ways for the first time ever.  I'm looking forward to a  girls weekend while the Hubby is heading to Vegas for a Bachelor party and The Love Nugget is going my MIL's for the weekend.  Should be fun but I sure will miss my boys!
I've got a million things to do before leaving today so I'm just stopping by real quick to share some fun Friday Favorites!
Favorite Appetizer Recipe – Bacon and avocado is one of the best combos ever so I'm sure these are amazing!
Favorite Future Pregnancy Post – My adorable friend Katie just gave birth to an equally adorable little boy.  Throughout her pregnancy she dressed her bump so stylish and shared her tips on her blog this week.  Someday I'll be referencing this!  Hopefully sooner than later 🙂
Favorite For The Home – I'm obsessed with this table.  If only it weren't around four months of our grocery shopping budget.  We can go four months without food right????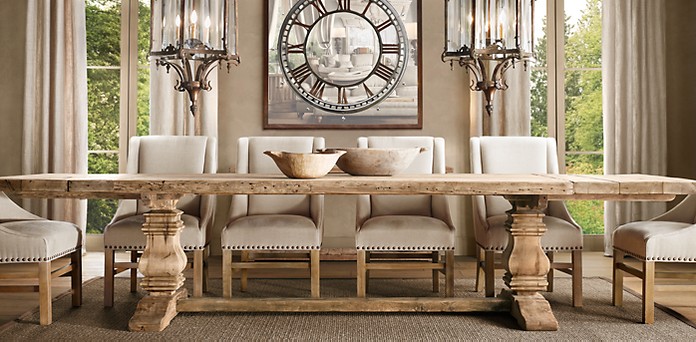 Favorite Fashion – Love!
Favorite Quote – Staying positive right now is big for me.  Yes our situation could be much worse but let's face it, living in a hotel with a 3 year old and a dog is not all that much fun.  However, as I've mentioned before, I'm trying to keep my head up and stay as positive as possible.  Quotes like this one always help 🙂
Favorite pup – I WANT HIM!!!!
Favorite Friends Episode – Saw this floating around on Pinterest the other day and was reminded of the awesomeness of this episode.  If you've never seen it, find it and watch it.  Hilarious! "Pivot!!!"
Favorite Dessert – Need these Stat!
Favorite Place – Excited to be heading here tonight to celebrate a good friends birthday!  Haven't been to San Francisco in too long for how close we live and even though its just a short trip it will be fun!
Off to pack and get ready for the weekend!  Hope you have a good one!
QUESTIONS – 
Any fun weekend plans?  
Favorites from the week?  
Have you ever been to San Francisco?  Vegas?